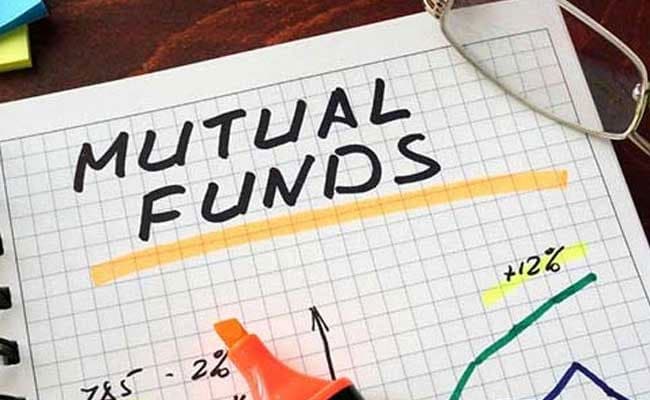 A heavy surge in new fund offers (NFOs) boosted equity mutual fund inflows in the month of December 2021.
NFO collections of Rs 206.2 bn was more than the combined flows in the previous 3 months. However, the flows in December were below the record flows of July. To put things into context, in the last 6 months, NFO flows have come in excess of Rs 800 bn.
Such has been the case that investors are getting used to the trend of buying on every correction. This led to investors allocating Rs 250.8 bn to equity mutual funds in December 2021, the highest monthly net inflow into such funds yet.
In the previous month, the net inflow stood at Rs 116.1 bn. This also marked the 10th consecutive month of inflows. Since March 2021, equity funds saw cumulative net inflows of Rs 1,104.6 bn.
Systematic investment plans (SIPs) continued their trend as their collections rose to Rs 113.1 bn in December 2021 from Rs 110.1 bn in November. The number of mutual fund SIP accounts stood at 49 m as of December 2021 compared with 47.8 m in November.
It was first in September 2021 when SIPs crossed the mark of 100 bn. That trend has now extended to the fourth month. As markets have been volatile since the past two months, putting investors on the edge because of the Omicron variant, they have been allocating more to their SIP contribution.
Investors continued to stick to their process by following their SIPs, which just shows their bullishness and journey to long term wealth creation. Since the start of this fiscal, monthly SIP flows have shown a secular rise. From Rs 85.7 bn in April 2021, the figure now stands at Rs 113 bn.
While all is well on the equities front, debt funds are telling another story. Redemptions of Rs 491.5 bn from debt funds saw the industry's assets under management (AUM) dip marginally to Rs 37,920 bn in December 2021 from Rs 38,450 bn in the previous month.
Reportedly, debt funds saw outflows due to quarter-end requirements and investors being disappointed with poor returns and believing interest rates are likely to move up in the coming year.
Let us take a look at which stocks mutual funds traded in the most during this period…
Top Stocks Sold by Mutual Funds in December 2021
Largecaps: Indian mutual funds trimmed their positions in largecap stocks such as PB Fintech, Macrotech Developers, Hindustan Zinc, Nykaa, and Eicher Motors.
Heavy selling was also seen in Adani Green Energy.
Midcaps: From the midcap space, mutual funds offloaded Vodafone Idea, Yes Bank, Bank of India, and Indian Energy Exchange (IEX).
Smallcaps: RBL Bank, PNB Housing Finance, Latent View, and BSE saw maximum selling by MFs from the smallcap space in December 2021.
Interestingly, BSE also featured on the list in previous month. Mutual funds have been trimming their stake following a sharp run-up in shares.
Top Stocks Bought by Mutual Funds in December 2021
Largecaps: Coming to buying, IRCTC, Indus Towers, Paytm, and Tata Power from the largecap space witnessed massive inflows.
Midcaps: From the midcap space, fund managers loaded up shares of CRISIL, IndiaMART InterMESH, Indian Hotels, L&T Finance, and Tata Communications.
Smallcaps: HFCL, Data Patterns, Graphite India, and Go Fashions were the top smallcap buys.
Top Equity Mutual Funds in December 2021
Here is the list of top 10 mutual fund houses as per their equity asset under management (AUM) as on December 2021.
What India's Top Mutual Funds Bought and Sold in December 2021
• SBI Mutual Fund
India's largest equity fund held Rs 3,702 bn in equities as of December 2021. 
The top four equity holdings of the fund include HDFC Bank, Reliance Industries, Infosys, and ICICI Bank.
Here's what SBI Mutual Fund bought and sold in December 2021.
• ICICI Prudential Mutual Fund
ICICI Prudential Mutual Fund stands as the second largest equity fund with Rs 2,053 bn in equities as of December 2021. The same figure in the month of November was Rs 1,995 bn.
The top three equity holdings of ICICI Prudential Mutual Fund include ICICI Bank, Infosys, and Bharti Airtel.
Here's what the fund bought and sold in December 2021.
• HDFC Mutual Fund
Following ICICI Prudential Mutual Fund we have HDFC Mutual Fund with Rs 1,837 bn in equities as of December 2021.
The top five equity holdings of the fund include ICICI Bank, State Bank of India, Infosys, HDFC Bank, and Reliance Industries. It also has a good exposure to L&T.
Here's what HDFC Mutual Fund bought and sold in December 2021.
As Co-head of Research at Equitymaster Rahul Shah rightly says, it's always better to take only 50% exposure and keep the remaining in FDs or cash. This strategy came to rescue in November as well as in December 2021.
Investors who had money waiting on the sidelines used the market correction as an opportunity and allocated towards equity mutual funds.
2021 was a year of NFOs. Investors fell head over heels towards mutual funds as the industry added a staggering Rs 7 lakh crore to their asset base. Asset management companies (AMCs) launched more than 100 NFOs offering different investment ideas, which further led to the surge in the AUM.
All this was due to good sentiment across equity markets.
The AUM of the mutual fund industry grew by 24% to an all-time high by 38,450 November-end itself, from Rs 31,000 bn at the end of December 2020.
Gold Exchange Traded Funds (ETFs) also attracted investors with net inflows of over Rs 45 bn in 2021.
In December 2021, mutual funds acquired more than Rs 30 bn worth of shares in the initial public offerings (IPO). At a time when FIIs were selling heavily, mutual funds came to the rescue.
Rs 33.8 bn was invested in fresh issuances launched in December 2021. MedPlus Health received highest inflows of Rs 13 bn followed by CMS Info Systems (Rs 3 bn), Metro Brands (Rs 3 bn), Tega Industries (Rs 2.8 bn), and RateGain Travel (Rs 2.5 bn). 
Other issues of Anand Rathi, CE Info Systems, Data Patterns, Supriya Lifescience, Shriram Properties, and Star Health also received good inflows.
Mutual funds going big on IPOs is the trend we are seeing since months now.
How the mutual fund buying and selling trend pans out in the month of January 2022 remains to be seen. 
We will keep you updated on all the developments from this space.
Stay tuned.
Since you're interested in what mutual funds are buying and selling, check out Equitymaster's Powerful Stock Screener. 
This tool tracks the stocks recently bought by mutual funds along with the stocks recently sold by them.
Happy investing!
PS: The above piece relies on data from PersonalFN. PersonalFN is a Mumbai based personal finance firm offering Financial Planning and Mutual Fund Research services.
Disclaimer: This article is for information purposes only. It is not a stock recommendation and should not be treated as such. 
(This article is syndicated from Equitymaster.com)
(This story has not been edited by NDTV staff and is auto-generated from a syndicated feed.)
Source link